Regular price
US$1,399.00
Regular price
Sale price
US$1,399.00
Unit price
per
Sale
Sold out
Share
View full details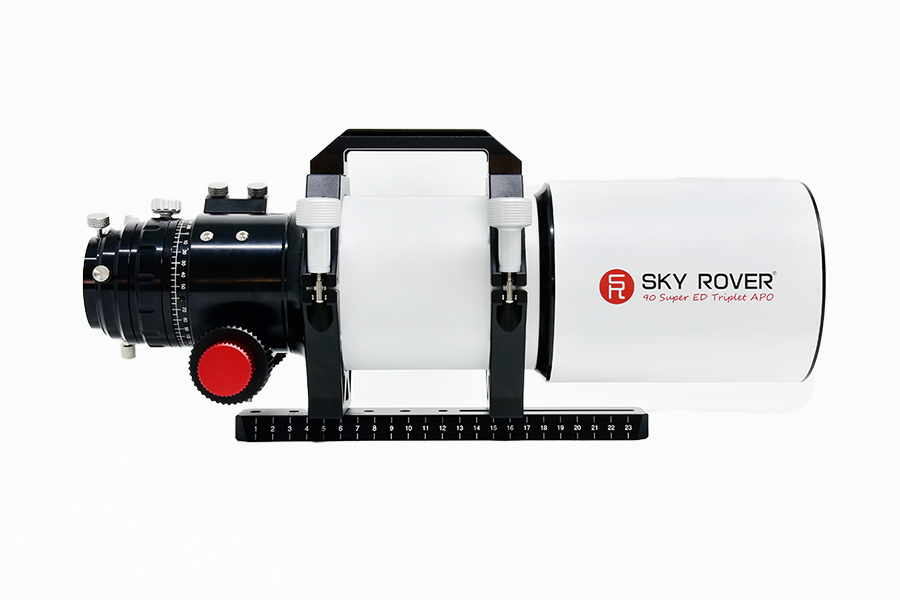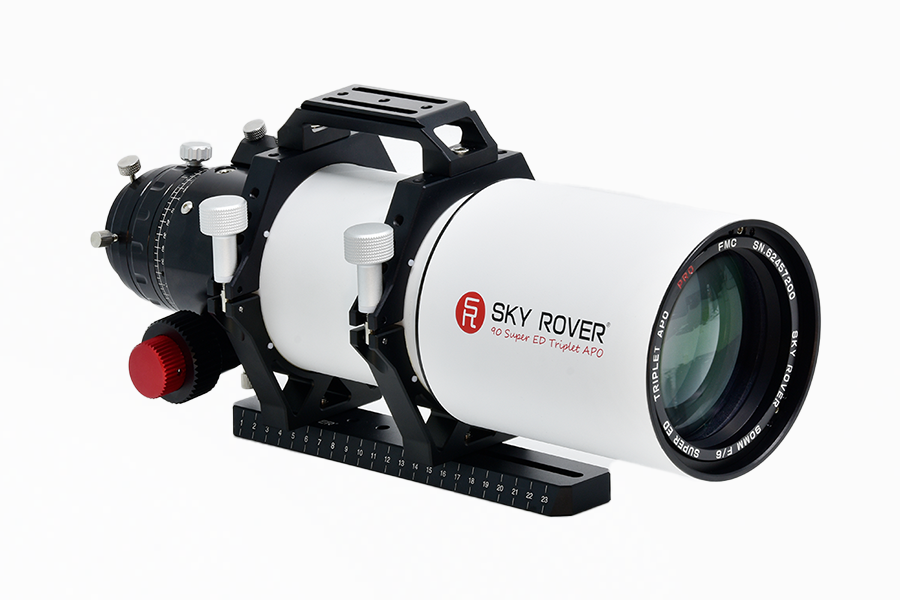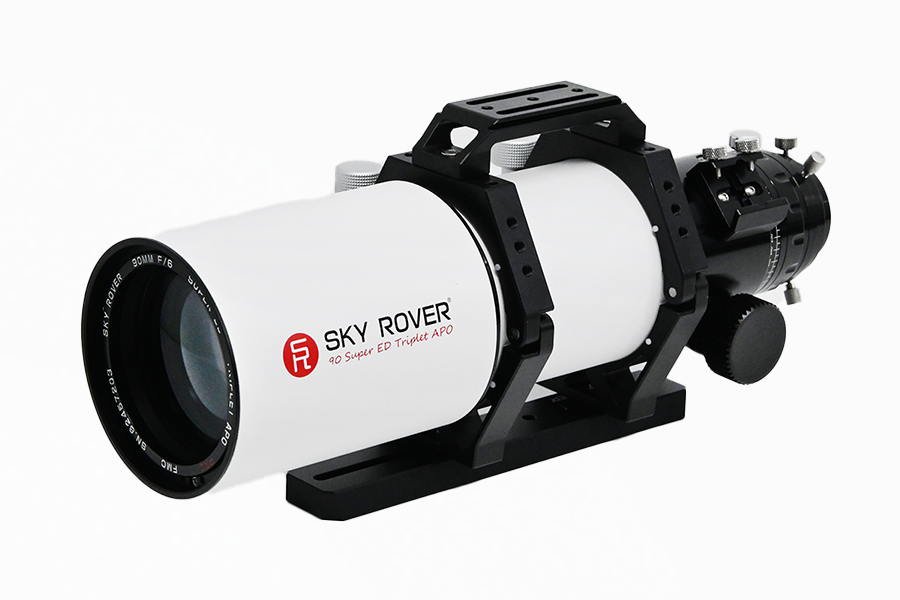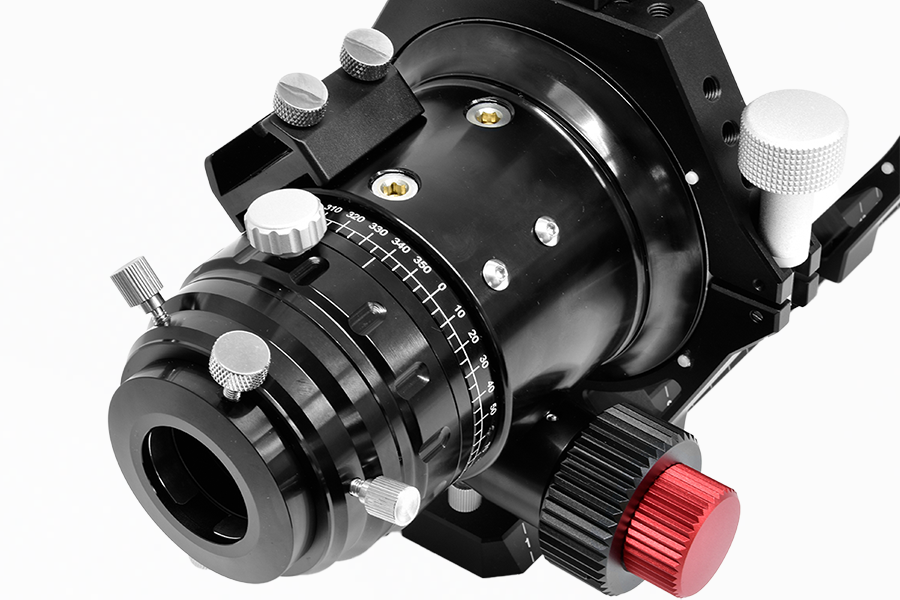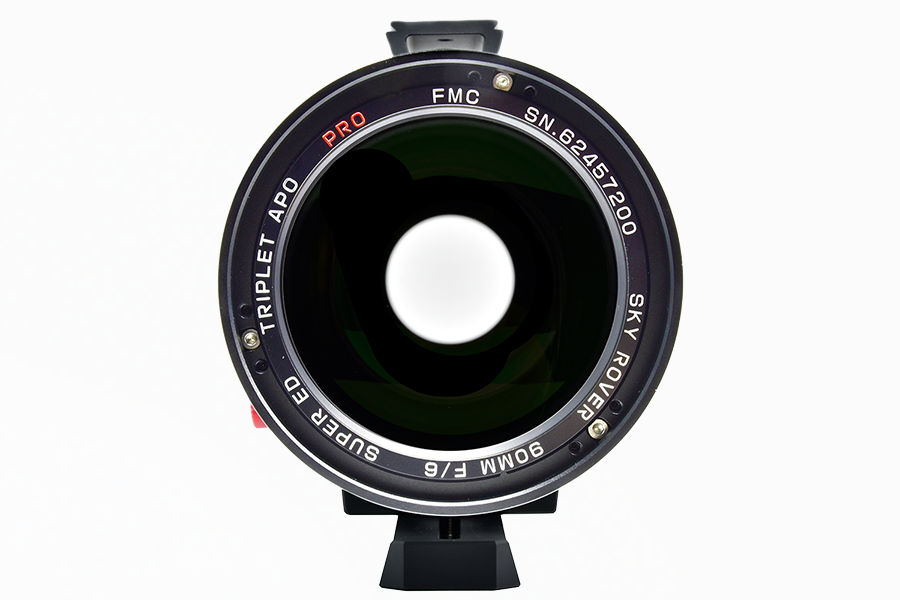 90 APO PRO F/6
Sky Rover 90APO PRO telescope is with triplet elements, air-spaced apochromatic, including a piece of Super ED. The APO PRO series has good control of chromatic aberration and spherical aberration in the case of extremely high magnification.

In terms of the hoop, we have adopted a new type of double hoop, which provides multiple mounting holes on the side to facilitate side hanging accessories; standard equipped Vixen dovetail plate; standard patented handle compatible with Vixen and Arca dual interfaces.

It is adopted 2.5" rack and pinion focuser, Including 2" to 1.25" gearbox with brass locking clamp.

It adopts a mini flange, which is better to control the stability of optical axis and focal plane, and convenient to further maintain. The upgraded 90APO PRO was canceled CAA in the end of tube to make mechanical axis more stabler; Added angle scale in the new CAA; And improved the focuser.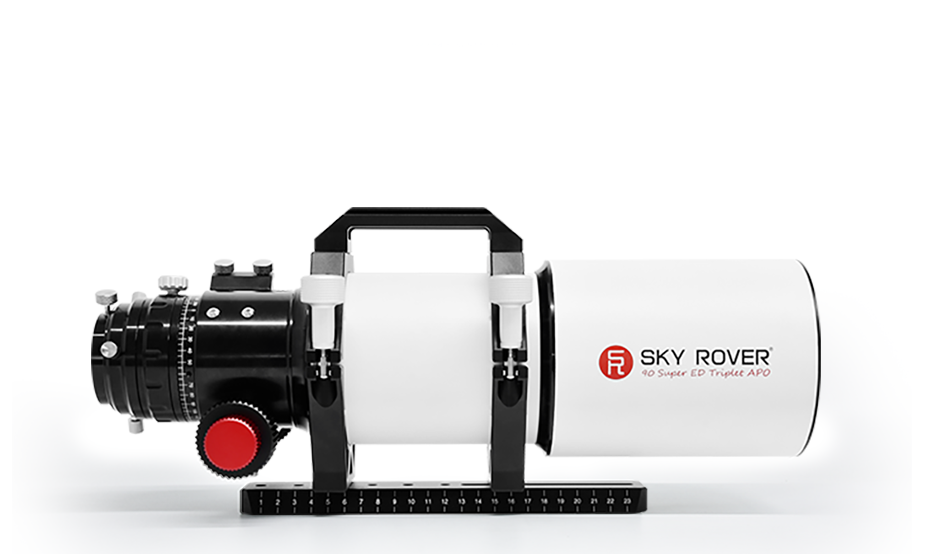 Optional reference for accessories
Application
Specifications
Model: 90APO PRO apochromatic astronomical telescope
Diameter: 90mm
Focal length: 540mm
Focal ratio: F/6
Optics: Triplet elements, air-spaced apochromatic, including a piece of Super ED
Coating: FMC
Focuser: 2.5-inch R&P two-speed focuser. High extinction focusing tube can effectively reduce the influence of stray light; The end of the focusing seat is integrated the new CAA, and a 2-inch interface is standard; Equipped with a 2-inch to 1.25-inch spiral locking adapter tube
Body: Aluminum alloy body. Multi-channel diaphragm can eliminate stray light.
Size: about 430 mm (Fully Retracted)
Weight: about 4.6kg
Packaging: aluminum case and double-layer cartons
Optional: 2.5"1x flattener, 2.5"0.8x reducer, eyepieces, diagonal and binoviewer, etc..
Basic Structures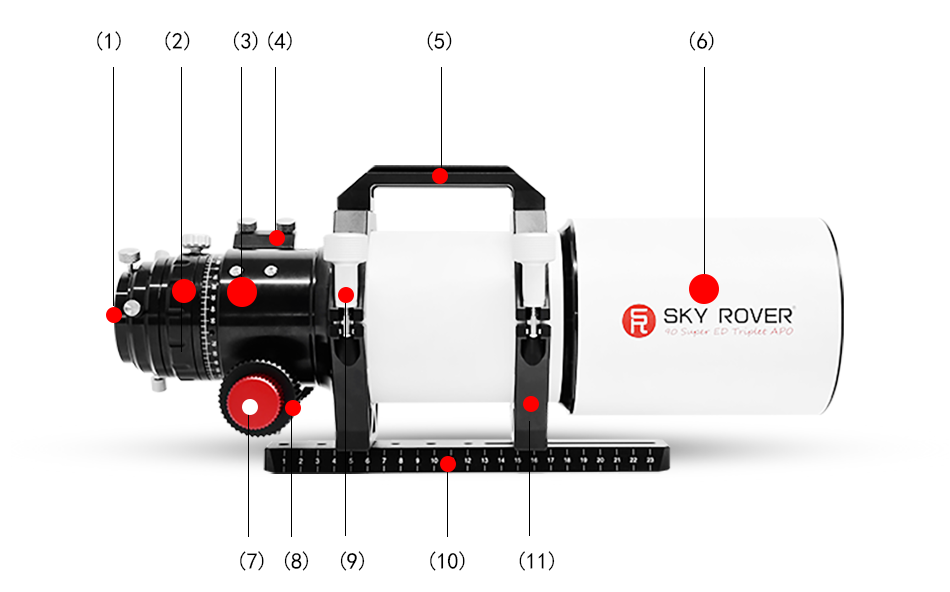 (1) Eyepiece side                     (2) CAA                                 (3) Focuser                     (4) Finder base                     (5) Handle&other parts hole                       (6) Dewshield
(7) Fine focuser wheel            (8) Coarse focus wheel          (9) Knob of tube rings       (10) Dovetail plate              (11) Tube ring
Optional reference for purchasing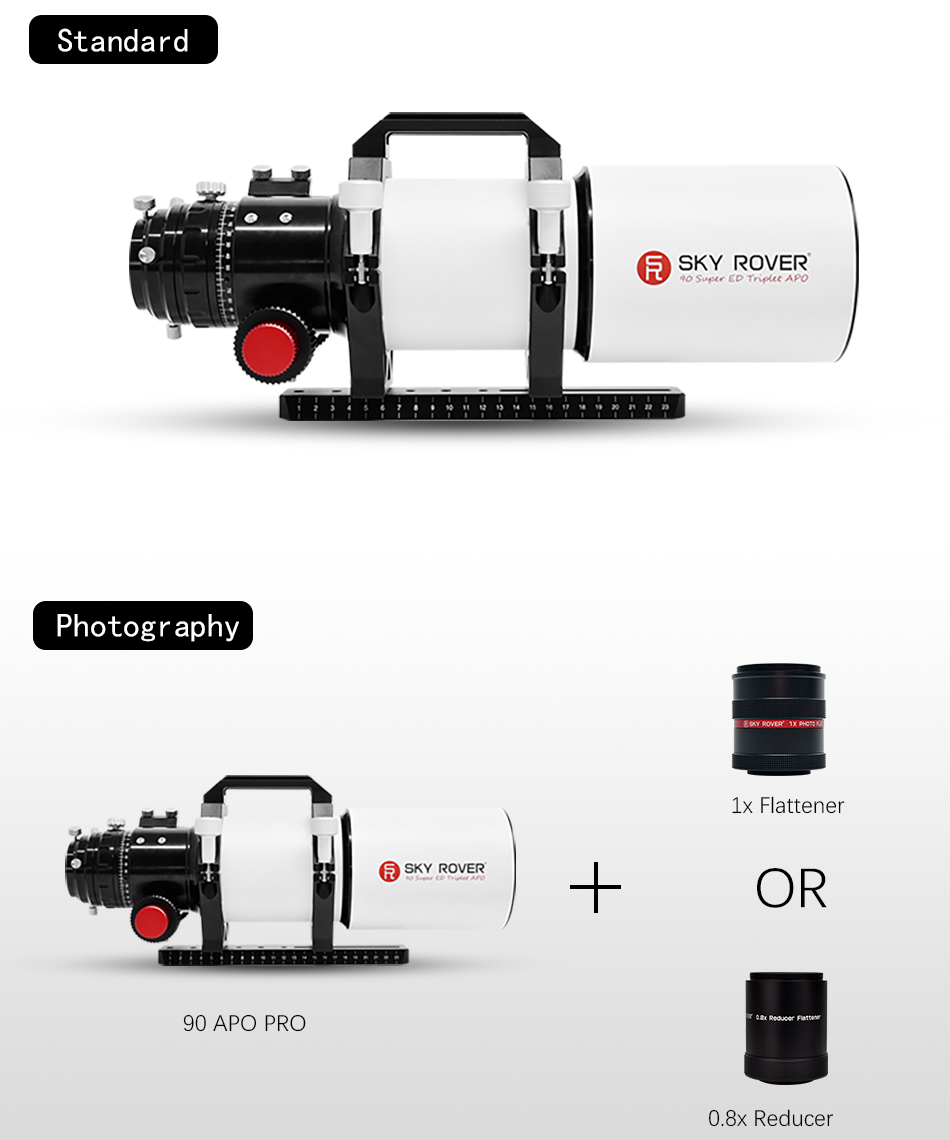 Work Show
(Pictures are for reference only)
Product Show